FEATURES AND FUNCTIONALITY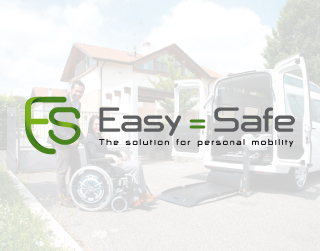 EASY=SAFE
Thanks to the unique characteristics of Fiorella Slim Fit, the wheelchair tie-down and the securing of its user have never been so simple! All the operations are carried out by the assistant outside the vehicle without any efforts and risks. This is the reason why Volkswagen Transporter with Fiorella Slim Fit is an Easy=Safe trim: it guarantees your safety in very few actions and quickly.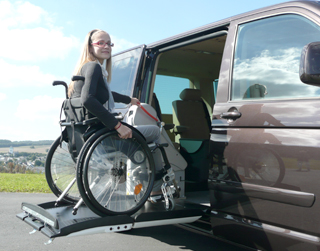 SLIM FIT ON SIDE DOOR
Volkswagen Transporter can be equipped with Fiorella Slim Fit on the side door for self driving solutions. This solution keeps the free accessibility of passengers who are not in wheelchairs unaltered, due to the F-Twister swivel base.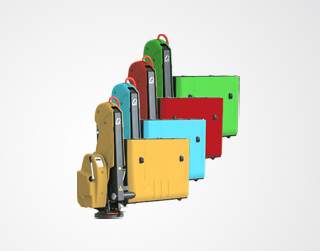 COLOUR VERSION
Fiorella Slim Fit is also available with new coloured fairings to better match the interior and colour of your vehicle and, more importantly, your style.
Thanks to this, Slim Fit becomes not only a useful, functional tool ensuring accessibility to the vehicle, but also a piece of equipment that helps recreate a pleasant, comfortable travelling environment.