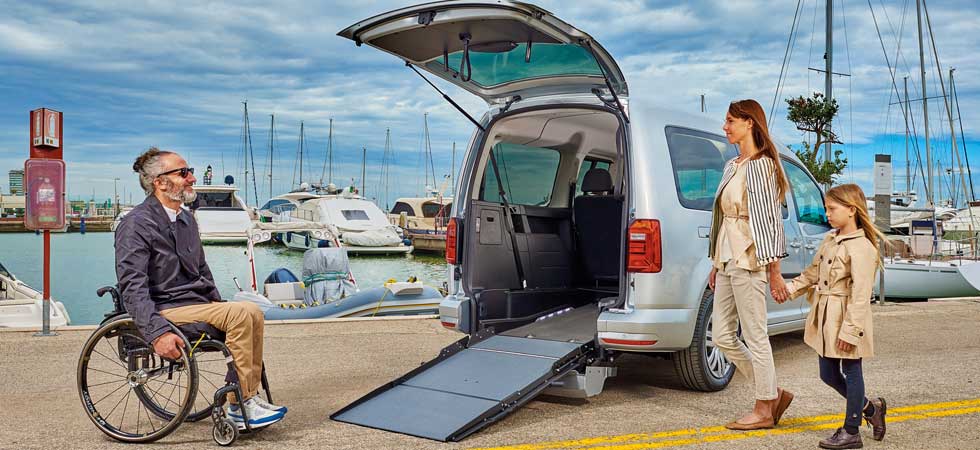 LOWERED FLOOR CONVERSIONS
F-STYLE KIT
Thanks to the lowered-floor kit, entirely designed and developed by the Focaccia Group in Italy, the person seated in a wheelchair can access the vehicle with great ease and in total safety. Getting into the car is totally effortless with the comfortable, lightweight manual ramp. Moreover, wheelchair and occupant tie-down operations are extremely quick and easy to perform thanks to the front automatic retractors and the quick-release rear tie-downs which allow the safe fastening of the 3-point seat belt.

The F-Style lowered-floor conversions has been conceived to put a person and its needs at the forefront: it is thus not only convenient and safe, but also ergonomically friendly and sleek in design, with great attention to detail. The travelling environment becomes, therefore, pleasant and comfortable, being it equipped with a series of accessories that enhance quality standards.