FEATURES AND FUNCTIONALITY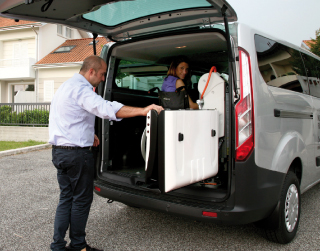 F-TWISTER
It allows the rotation of the Fiorella Lift while permitting passengers to freely get into the vehicle. The F-Twister allows wheelchair tie-down and passenger securing operations to be performed outside the vehicle and, above all, in a very quick and comfortable way for passengers and assistants, making Transit Custom an Easy=Safe trim.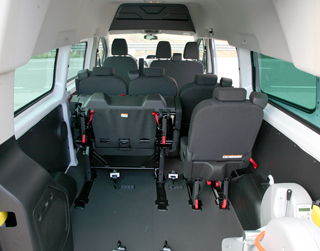 VERSATILITY AND MODULARITY
Ford Tourneo Custom represents the ultimate in terms of versatility, flexibility and modularity of the seating layout: the 30 possible seating configurations, retaining the original seats, make it a vehicle particularly suitable and practical for the transport of people with reduced mobility. Fiorella Slim Fit lift, thanks to its characteristics, becomes thus a valuable ally, able to exalt the flexibility of the seating layout.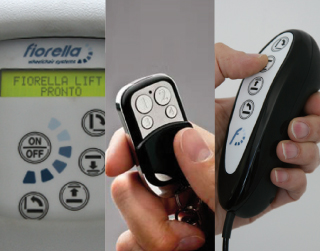 PRACTICAL AND INTUITIVE
Fiorella Slim Fit offers a great ease of use. Whether with wireless or wired remote control, the operation of Fiorella Slim Fit is intuitive and error-proof, thanks to unique securing systems that prevent dangerous involuntary movements. Only Fiorella is equipped with an anti-crushing system on the arm.
PHOTOGALLERY