FEATURES AND FUNCTIONALITY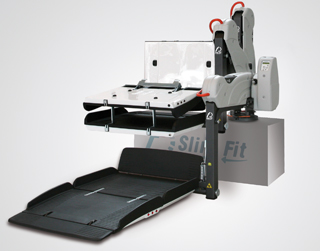 SLIM FIT EXTENDED VERSION
Fiat Ducato can be fitted with the Fiorella Slim Fit lift F360 in the Extended version, specifically designed for bilkier wheelchairs. Thanks to its large platform, higher borders and ultra-strong Roll-Stop F360EX is perfect to load modern bulky and heavy electric wheelchairs.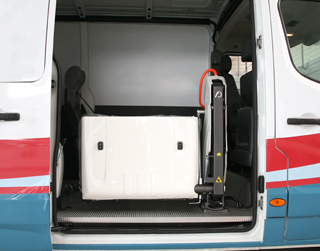 SLIM FIT ON SIDE DOOR
Fiorella Slim Fit can be installed on side access door of Fiat Ducato: thanls to the F-Twister swivel base, this solution keeps the free accessibility of passengers who are not in wheelchairs unaltered, and allows to preserve the third row bench.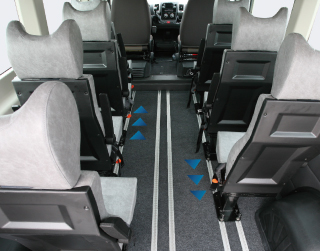 FLEX FLOOR
Floor with single sliding removable seats mounted on rails. The seats are equipped with a system that allows fast removal and longitudinal sliding, compatible with the original underfloor profiles of the vehicle.
These features allow modulating the seating layout according to transport needs.
PHOTOGALLERY