FEATURES AND FUNCTIONALITY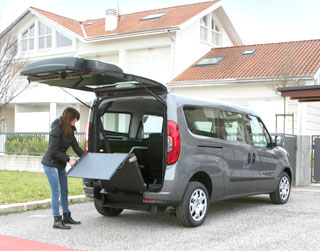 LIGHTWEIGHT AND
FOLDABLE ACCESS RAMP
A lightweight, practical manual ramp allowing the wheelchair user to access the vehicle easily. In the closed position, the ramp ensures the driver rear enhanced visibility.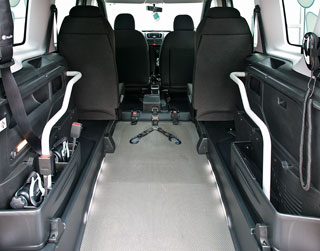 BEST WHEELCHAIR
TRAVELLING POSITION
In the Opel Combo short wheelbase version, the wheelchair can be located between the two rear seats and its occupant can travel in the company of other passengers. There are also seating layouts with one or no rear seats, to have more room for parking motorised wheelchairs and scooters.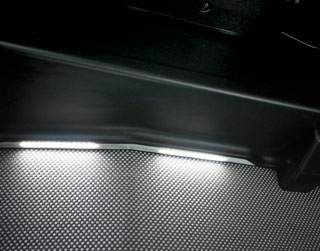 LED LIGHTS
Stylish Led lights and hi-tech anti-slip floor covering in self-cleaning and self-extinguishing material.
PHOTOGALLERY