AUTOMOTIVE INTERIOR TRIMS
RESTYLING BY FOCACCIA GROUP
DESIGNED FOR RENAULT TRAFIC AND OPEL VIVARO
Focaccia Group introduces the new interior trims restyling project based on Renault Trafic and Opel Vivaro, designed according to the most rigorous production systems and cutting edge technology.

The interior trims boast an elegant design, redefining the look and style of the vehicle, in compliance with the highest quality standards defined by European Body Builders.

The vacuum moulded ABS trims are certified for automotive application. Window covers, wheel arch and seat-leg covers contribute to enhance the visual appeal of the vehicle, creating both a cosy and elegant travel environment for all passengers.

The restyling kit is suitable for all the combinations of L1 or L2, single or double sliding door, Rear Hatch and Barn Doors.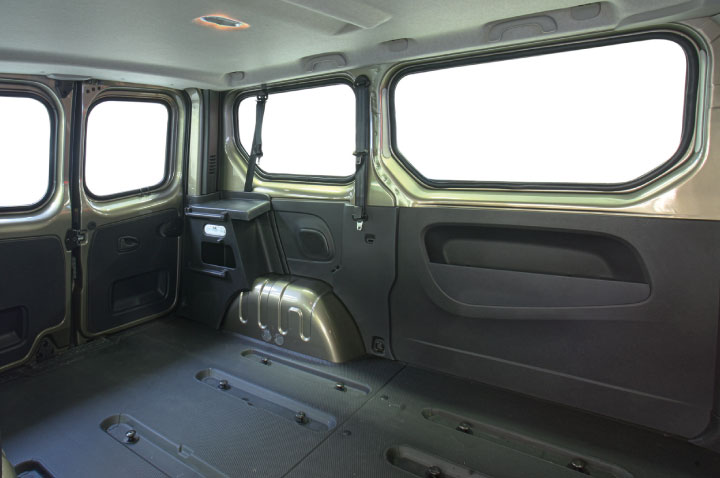 ORIGINAL VERSION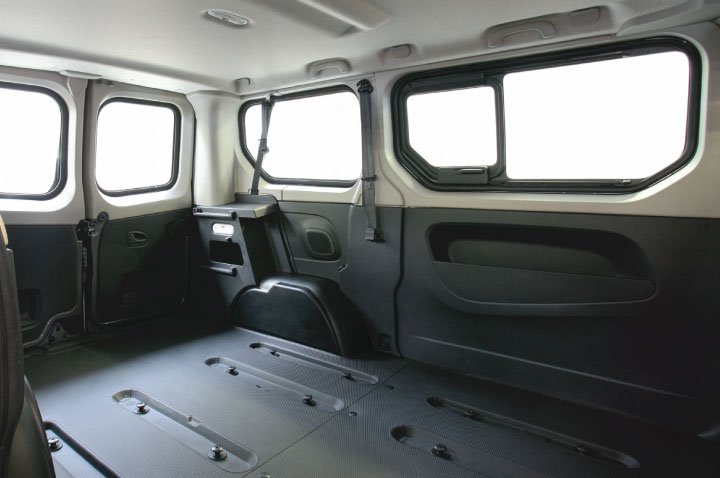 RESTYLING BY FOCACCIA GROUP
The restyling kit consists of window covers, wheel arch and seat legs covers
Third row bench covers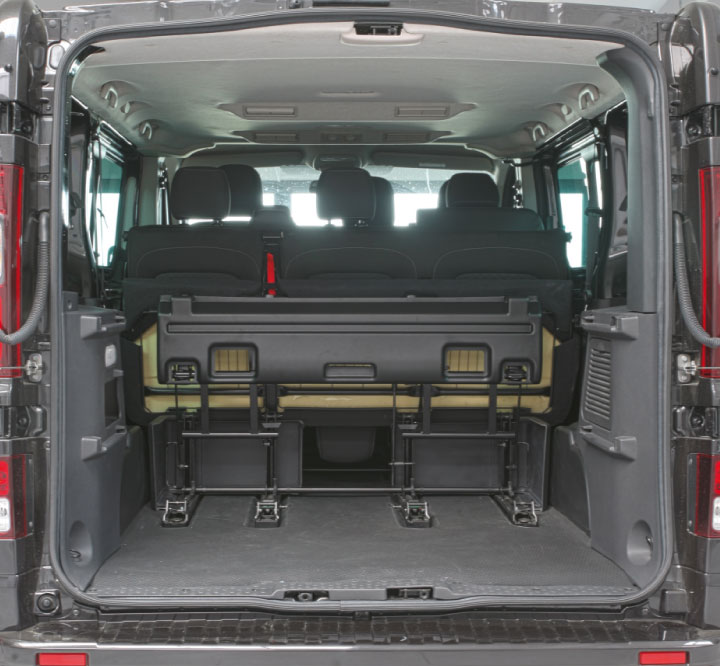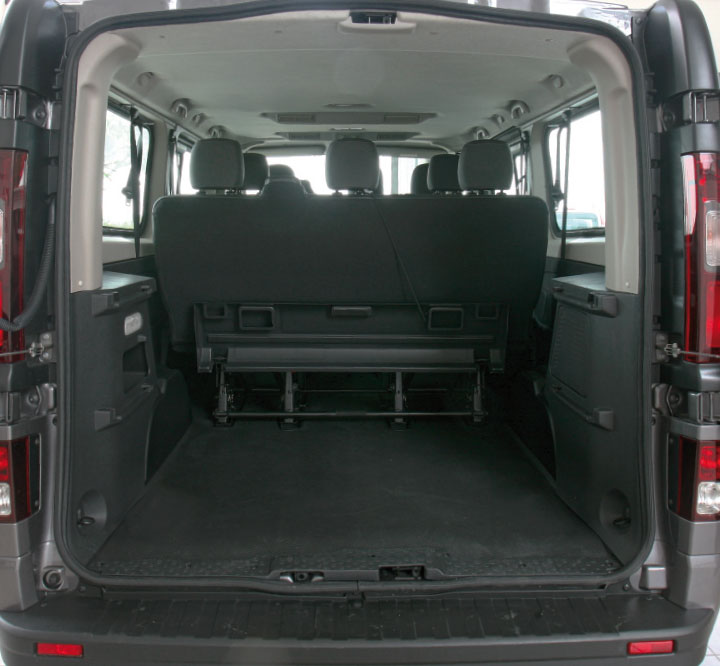 Wheel arch covers and seat-leg covers contribute to enhance the visual appeal of the vehicle, offering both elegant finishing and practicality. For example, the folding system of the rear bench allows to gain extra room for loading, while the lower covers are designed to be tilted, easing the storage of long equipment.
Applications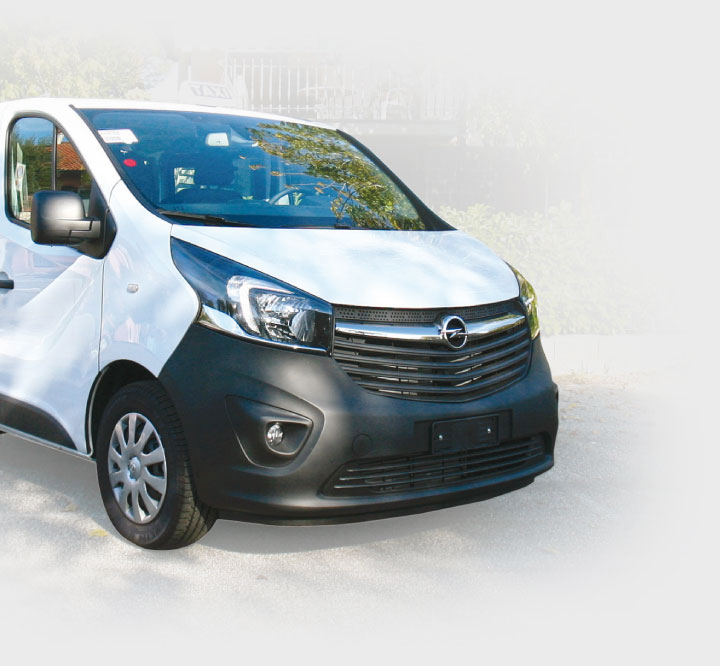 The restyling project by Focaccia Group turns Opel Vivaro and Renault Trafic into a perfect solution for both private and professional users, and in particular for taxi, car rental and shuttle bus services.